Pomeranian Dogs & Puppies for sale
If you decide to buy a little friend for yourself or as a gift — You will not dream up more joy and pleasure
Of course, this is a huge responsibility and some costs, but, as they say, it's worth it.
This is exactly the case when happiness can be bought =).
Why does everyone buy Pomeranian from us?
Because that's what our family lives on.
1. Even before the puppies are born, we carefully select the males for mating: they are absolutely healthy, with the right genetics, titled Pomeranian Spitz.
2. We grow pomeranians with love and try to give them all the best for growth and development: we create appropriate conditions for walks and rest, we give them premium food and we take care of them 24/7.
3. Our puppies receive timely vaccinations and veterinary examination.
4. Little Pomeranians come to a new family completely educated and socialized: they know how to communicate with people, cats (because we have a big family with cats), are familiar with hygienic procedures and are accustomed to the toilet.
5. Each Pomeranian Spitz puppy has a complete set of documents: FCI pedigree, international veterinary passport with all vaccinations, microchip.
6. You can count on our informational round-the-clock support on feeding or caring for a Pomeranian Spitz.
7. If you need to deliver a Pomeranian Spitz outside of Ukraine - we will advise you reliable couriers.
Visit us at Lalapom Kyiv and choose a fluffy puppy!

Quality
We guarantee the quality of out pomeranians confirmed by the FCI

Everything you need
All La-la-pets animals are healthy, vaccinated, have a passport and a puppy card


Always near
Count on our support 24/7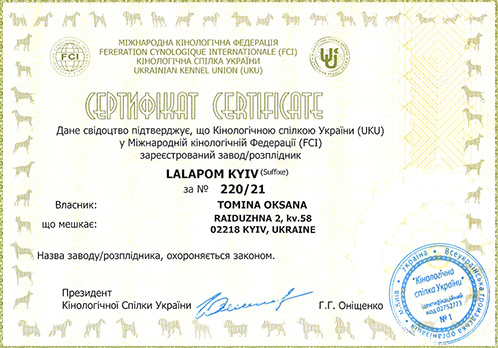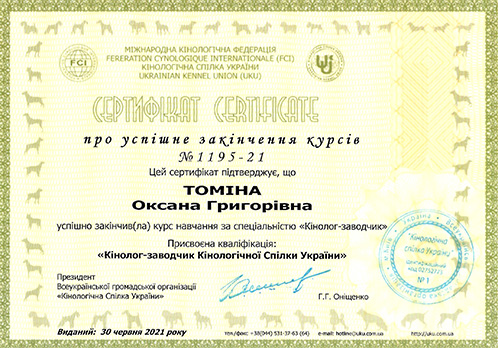 Do you have more questions?